THE CHULMLEIGH AND DISTRICT SOCIETY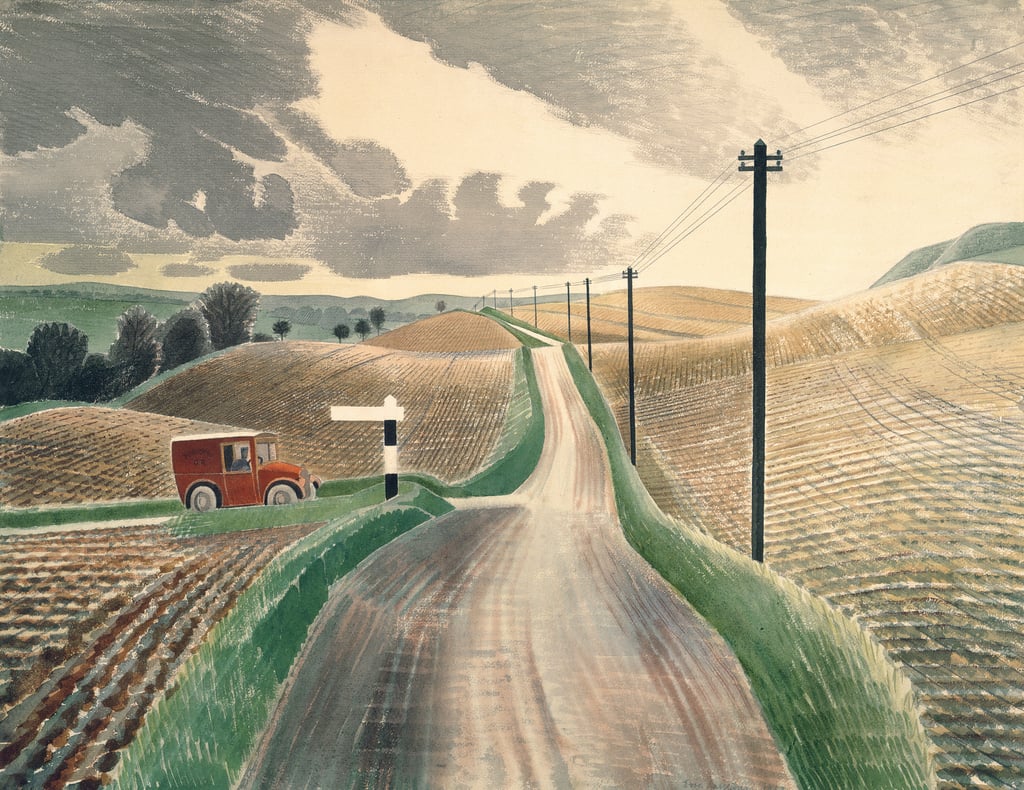 The Society was formed after a public meeting in October 2004
THE AIMS OF THE SOCIETY
• To promote, foster and celebrate the artistic and creative talent which exists locally - whether that talent is professional or amateur, mature or developing.
• To enrich and enhance the lives of residents in this rural part of Devon, collectively and individually, by organising a programme of events in the performing and visual arts, talks, visits and presentations.
• To support materially or otherwise, groups and individuals, particularly the young, in developing their skills and talents for the benefit of the community as well as themselves.
THE CHULMLEIGH RURAL CINEMA was established by the Society and presents a monthly film (excluding December) in the Pavilion at Chulmleigh Playing Field. The profits are shared equally between the Playing Field Committee and the Society for the benefit of the local community.
The Committee endeavours to reflect a wide diversity of tastes in organising both musical and theatrical events, outings to various places of interest, and speakers of note. Members receive emails throughout the year giving advance notice of all Society organised events, thus providing priority booking and reduced ticket prices. The Membership fee has been held at &pound12 per person per annum since inception and runs from January to December.


EVENTS 2023
Friday 27th January Annual General Meeting at Chulmleigh Pavilion 7.00pm
Thursday 9th February The Society's Annual Luncheon at The Duck, Yeoford
Friday 10th February CHULMLEIGH RURAL CINEMA Where the Crawdads Sing (15) 6:45 for 7:30pm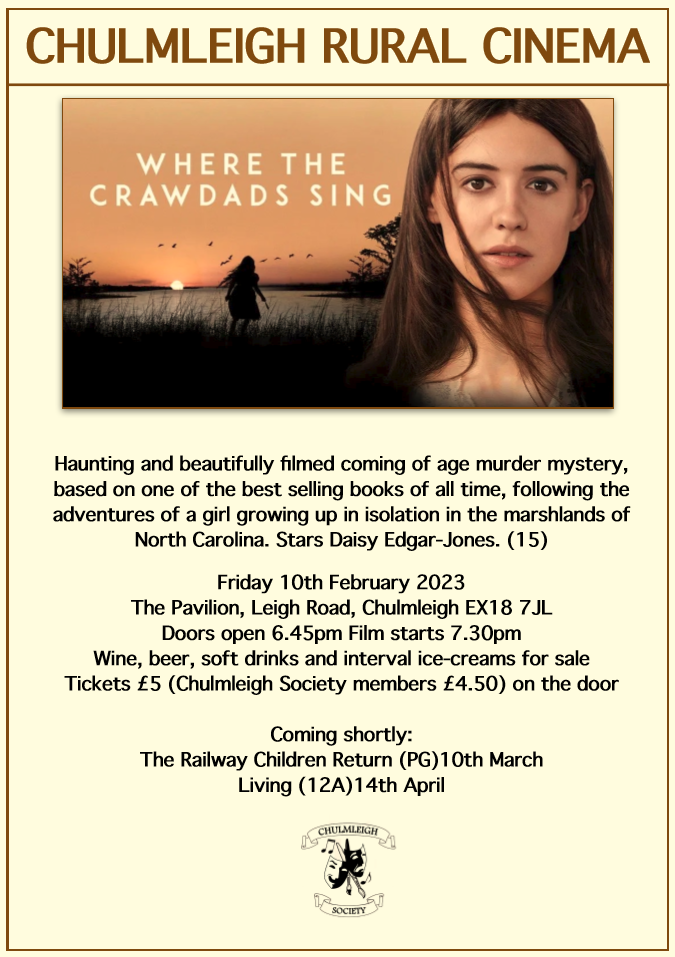 Friday 24th February "James Ravilious - Recording North Devon" by Robin Ravilious, widow of James and daughter-in-law of the artist Eric Ravilious (see below), Chulmleigh Pavilion, 7.30pm
Friday 10th March CHULMLEIGH RURAL CINEMA The Return of the Railway Children (PG)
Friday 24th March "Hammer Scar, Five Years Together", an illustrated talk by wildlife photographer Stephen Powles, Chulmleigh Pavilion, 7.30pm
Friday 10th February CHULMLEIGH RURAL CINEMA Living (12A)
Friday 21st April "Eric Ravilious: Drawn to War", documentary film of one of Britain's leading landscape artists whose plane disappeared whilst serving as a war artist in WW2, Chulmleigh Pavilion 7.30pm